Brands face crackdown on gender stereotypes in advertising in UK
July 19, 2017
The ASA to introduce new rules as it admits "tougher" guidelines are needed to protect children from "restrictive" gender norms.
| UK ARTICLES | #GayUK | @ILoveGayUK
|
| Youth ARTICLES | #LGBTYouth |
| Business ARTICLES | #LGBTBiz | @ILoveLGBTBiz |


Pink Banana Media eNewsletter - July 2017
July 14, 2017
LGBT Influencer Programs We Did During #Pride2017 - Take a look at some of the programs we managed with clients last month, incorporating LGBT influencer content with targeted Facebook & Twitter advertising.
| Pride ARTICLES | #GayPride | @ILoveLGBTPride |


Disney Promotes Workplace Equality at London Workshop
July 13, 2017
The first-ever international Equality Institute promoting LGBT workplace equality in London was held July 6 and led by The Walt Disney Company, Out & Equal and Sodexo.
| London, UK ARTICLES | #GayLondon | @ILoveGayLondon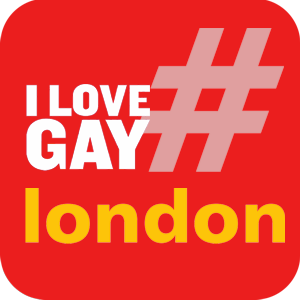 |
| Employment & Jobs ARTICLES | #GayWork | @ILoveGayWork |


These Two Gay Renaissance Men Revolutionized How LGBT People Communicate
July 13, 2017
Andy Cramer and Al Farmer, who fell in love while helping gay and bi men find each other online, remain quiet pillars of the community.
| San Francisco, CA ARTICLES | #GaySF | @ILoveGaySF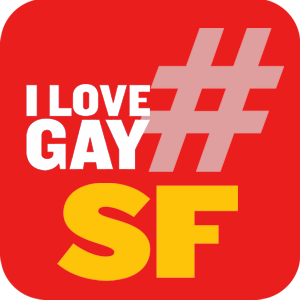 |
| Business ARTICLES | #LGBTBiz | @ILoveLGBTBiz |


New York City Kicks Off 6-City Roadshow Connecting Women, Veteran and Minority Entrepreneurs to Venture Capital Funds
July 13, 2017
Traveling workshops designed to connect underserved and underrepresented small businesses with venture capital funders.
| Finance ARTICLES | #LGBTFinance | @ILoveGayFinance |


Absolut Launches Limited Edition LGBT Bottle
July 12, 2017
Absolut has launched a new limited edition bottle. The new rainbow design is the third and consecutive bottle to support the LGBTQ community, with this year's interpretation of the flag at the center of a high-impact, media campaign.
| Designer ARTICLES |
| Food & Wine ARTICLES | #GayFoodie | @ILoveGayFoodies |


#EnginePride LGBT Pride Network Launches
July 09, 2017
...And what better way to celebrate it than with a giant installation made from 10,000 multi-coloured post-it notes across our six story Engine building
| London, UK ARTICLES | #GayLondon | @ILoveGayLondon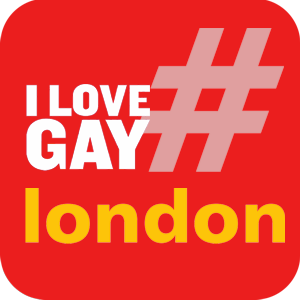 |
| Pride ARTICLES | #GayPride | @ILoveLGBTPride |
| Business ARTICLES | #LGBTBiz | @ILoveLGBTBiz |


Facebook was our Social Media Adolescence but Twitter is where our Social Media Adult Life Will Reside
July 08, 2017
Look at Facebook as wonderful, safe small-town America... not a lot of bad things happen there, but lots of good sure does pass by Main Street every day (think the Facebook Newsfeed). Your Facebook village can only have 5,000 residents, and new ideas can really only permeate ever so slightly via Facebook business pages and groups you're a part of. The rest does not make it past the town line...

Pink Banana Media - View More Article Entries | View Business Listing
| London, UK ARTICLES | #GayLondon | @ILoveGayLondon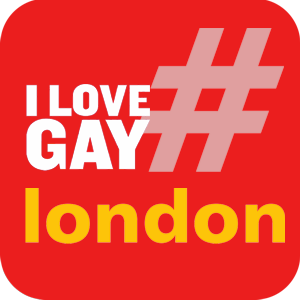 |
| Business ARTICLES | #LGBTBiz | @ILoveLGBTBiz |


Music publicist Joey Amato talks about new PR firm Agency33
July 07, 2017
Respected music publicist Joey Amato chatted with Digital Journal about opening his own PR firm, Agency33, in Nashville.
| Nashville, TN ARTICLES | @ILoveGayTN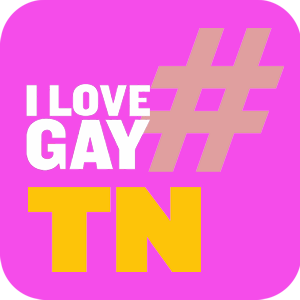 |
| Music ARTICLES | #GayMusic | @ILoveGayMusic |
| Business ARTICLES | #LGBTBiz | @ILoveLGBTBiz |


Brands co-opting the rainbow make me queasy – but they can bring LGBT lives into the mainstream
July 03, 2017
Rebecca Nicholson: Adverts for everything from sweets to high street banks are trying to be LGBT-friendly these days. It may be cynical commerce, but perhaps it's a price worth paying
| Business ARTICLES | #LGBTBiz | @ILoveLGBTBiz |


Ogilvy: Consumers value LGBT-inclusive brands, but authenticity is key
June 30, 2017
Almost two-thirds (65%) of surveyed Americans think LGBT-inclusive brands and businesses are beneficial to the economy, but 68% said they must "walk the talk" in an authentic way by following up on promises and plans in regards to LGBT support, according to findings from an Ogilvy study made available in a press release.
| Business ARTICLES | #LGBTBiz | @ILoveLGBTBiz |


LGBT-Inclusive Advertising Is Driving Business Yet Consumers Demand Authenticity According to Ogilvy Survey
June 29, 2017
In honor of LGBTQ Pride Month, findings from a new Ogilvy survey released today of over 1,000 Americans including over 400 LGBT allies revealed that nearly two-thirds of Americans (65%) believe that LGBT-inclusive brands/businesses are good for the economy and similarly (64%) believe that these initiatives reflect our country's diversity. However, the majority (68%) report that in order to be an L...
| Pride ARTICLES | #GayPride | @ILoveLGBTPride |


This Twitter Thread Perfectly Illustrates Why LGBTQ Support Is No Longer Risky for Brands
June 28, 2017
Few would argue that American society has changed dramatically since the 1969 Stonewall riots in Manhattan's Greenwich Village marked the beginning of the modern gay rights movement. At the time of the event itself, which happened 48 years ago this week, homophobia was rampant, even in famously metropolitan Manhattan. After the riots, the New York Daily News, which is now seen as the left-le...
| New York City, NY ARTICLES | #GayNYC | @ILoveGayNYC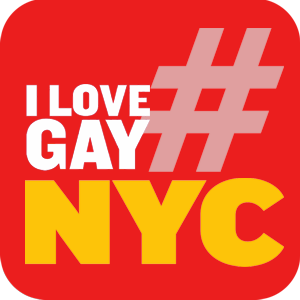 |
| Sports ARTICLES | #GaySports | @ILoveGaySports |


National LGBT Media Association Announces 2017 Ad POP Awards
June 28, 2017
The National LGBT Media Association has announced its second annual Ad POP award winners, including many top corporate brand names.

Rivendell Media - View More Article Entries | View Business Listing
| Business ARTICLES | #LGBTBiz | @ILoveLGBTBiz |


Personalization Prevails And Traditions Get A Twist Among Same-Sex Weddings
June 23, 2017
In celebration of Pride Month and the second anniversary of marriage equality in the US, The Knot, the number one wedding brand and marketplace, and Q.Digital, the trusted voice in the LGBTQ community, today release the results from The Knot & Q.Digital LGBTQ Weddings Study. The study surveyed 821 LGBTQ respondents in the US who were married or are engaged to be married to reveal the average c...
| Pride ARTICLES | #GayPride | @ILoveLGBTPride |
| Marriage & Civil Unions ARTICLES | #MarriageEquality | @ILoveGayWedding |